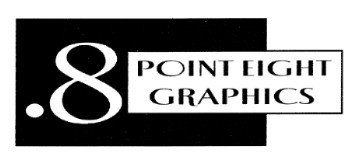 Point Eight Graphics is a full-service graphic design and illustration company owned and operated by Tony Rubino, an illustrator and graphic designer for over twenty years. Partial client list includes Boston Children's Hospital, Time Banks Inc., PC Connection Services, Family Life Insurance, A.A.R.P., North End Magazine, The Ad Agency, Navy Yard Bistro, Grille 417, Massachusetts State Police Pipe & Drum Corps, and The Boston Globe.
To navigate this site, click on an area of interest on the left and scroll through.
All images on this site are the property of Tony Rubino. Any unauthorized use is strictly prohibited.
LOGIN